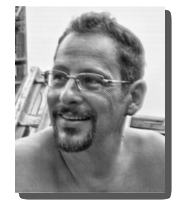 Since young, the love for images and film techniques persisted.
In an era of massive digital capture devices, with all inherent automation, there is a feel that something are being lost, namely the rich creative processes in film photography, the darkroom techniques and a vast array of top film hardware being put apart.
Beginning from scratch, with a undoubted passion for Black & White Film photography, the step to share some of my work with the public seems simply natural.
Because art is art, each image belong to who take and interpret it, with all the richness of shadows, contrasts, lights, whites, blacks, perspectives and compositions, where each photo is always unique, and where colour only distracts …
From a B&W film lover to all those B&W film lovers all over the world
Welcome!